All European countries are beautiful and picturesque due to which these regions attract a huge number of tourists every year. Other than tourism, people often travel to these countries for business purposes too. In any case, if you are travelling to a European country which is bound by a Schengen Agreement, you will require a special type of insurance called as Schengen Insurance.
Which countries are included in Schengen Agreement?
The countries which are a part of Schengen Agreement are as follows:
| | | |
| --- | --- | --- |
| Austria | Denmark | France |
| Belgium | Estonia | Germany |
| Czech Republic | Finland | Greece |
| Hungary | Iceland | Italy |
| Latvia | Lithuania | Luxembourg |
| Malta | Netherlands | Norway |
| Poland | Portugal | Slovakia |
| Slovenia | Spain | Sweden |
| Switzerland | Liechtenstein | |
What are the inclusions of Schengen Travel Insurance?
While traveling to a country included in the Schengen Agreement it is mandatory that you buy travel insurance. This is a comprehensive type of insurance policy. Following are the cases which your travel insurance policy will cover you for:
Loss of Passport: This policy will pay you the cost of getting a new/duplicate passport if you lose yours while on the trip.
Loss of Baggage: You are covered for the loss of checked-in baggage, lost because of the carrier.
Visitor Expenses: You can get a reimbursement for the expenses incurred, if your visitor is hospitalized for more than a week.
Third Party Damages: This policy will compensate the third party if any damages are caused, like injury, death or damage to property, because of you.
Dental Treatment: Any acute anaesthetic dental treatment will be paid for following an accident while on the trip.
Injuries: Your treatment will be paid for if any accidental injury is caused to you following an accident during the trip
Mortal Remains: The cost of returning the mortal remains of the insured back to India or towards burial abroad will be covered in this policy.
Compensation: A compensation will be paid for death or permanent disability caused due to an accident while travelling as a passenger
Medical Expenses: This policy covers the cost of medical treatments caused due to sudden ailment, death or injury to the insured.
Medical Evacuation: Expenses of evacuating the insured back to the home country
What are the exclusions of Schengen Travel Insurance?
The policy excludes some obvious situations under which the insurer will not honour your claim. These exclusions are as follows:
Suicide
Mental disorder
Self-inflicted injuries or illnesses
Alcohol/drug abuse
HIV/AIDS
Venereal diseases
Anxiety, stress or any type of depression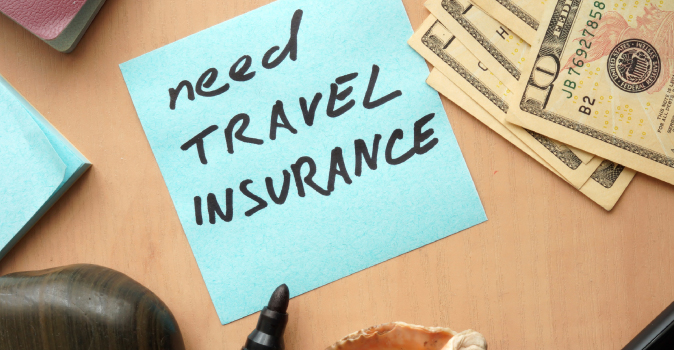 Apart from these, specific situations within travel insurance in which an insured is not covered as are follows:
The cost of treatment arising due to pre-existing diseases, unless the condition is fatal.
Cost of delivering a child or treatments related to pregnancy
Any kind of medical treatment which could be delayed until the insured returns to India
Cost of treatments arising  if the insured is travelling against the advice of a medical practitioner
Treatment arising due to a prognosis for a medical condition
In case the insured is travelling with an intention of getting a medical treatment
If the insured has lost the passport due to carelessness or did not file a report with the local police about the same
If the insured's passport is confiscated by the legal authorities. This is applicable in case of detention as well
In the situation of on-going war or nuclear threat at the destination
If the insured is engaged in a dangerous occupation
If the insured is engaged in a risky adventure sport
Cosmetic surgery, other than due to a medical necessity
Routine medical appliances like hearing aids, contact lens, spectacles etc.
Any medical expenses incurred after the policy expires
What is Schengen Visa?
Schengen visa facilitates free entry in the countries which are bound by Schengen agreement. With this visa you can enter one of the Schengen countries and travel for up to 180 days. This visa allows a person to stay in one region for only 90 days at a stretch. For making an entry in the Schengen country more than once, you will require a multiple entry visa.
What are the requirements of Medical Insurance for a Schengen Visa?
A medical insurance for Schengen Visa should fulfil the following requirements:
Medical coverage of at least Euro 30,000
Cover for emergency medical evacuation and repatriation of mortal remains
Which documents are required for a  Schengen Visa?
To get a Schengen visa, one must have the following set of documents:
Passport
Photographs
Application Form
Medical Insurance
Bank statements and last four month's salary slip for an employed person
Income Tax Returns, Company's bank statement and business licenses  for those who are self employed
A letter clearly stating the purpose of your visit, travel itinerary and attached documents
Which companies offer Schengen Travel Medical Insurance?
Apollo Munich Health Insurance Company
Bajaj Allianz General Insurance Company
Bharti AXA General Insurance Company
Cholamandalam MS General Insurance Company
Cigna TTK Health Insurance Limited
Future Generali India Insurance Company
HDFC ERGO General Insurance Company
ICICI Lombard General Insurance Company
IFFCO – Tokio General Insurance Company
National Insurance Company
Reliance General Insurance Company
Royal Sundaram Alliance Insurance Company
SBI General Insurance Company 6 months
Shiram General Insurance Company
Star Health & Allied Insurance Company
Tata AIG General Insurance Company
The New India Assurance Company
The Oriental Insurance Company
United India Insurance Company
Universal Sompo General Insurance Company
With Schengen travel insurance you will have peace of mind in case of any mishap during your trip to the Schengen region. These countries offer a lifetime experience for a traveller from their rich culture and beautiful geographical locations.