There are countless reasons why having high-quality restaurant equipment is important. Perhaps the primary reason is that the right equipment can help you produce better food. This is crucial, as customers will be more likely to come back if they are impressed with the food you serve. Additionally, quality restaurant equipment can save you time and money. Poor quality equipment can break down more often, which can lead to lost profits. Replacing worn-out or damaged equipment can be costly. However, many first-time restaurant owners don't know much about what equipment is required or where to get it. If you want to learn more, read on to find out what equipment you need for your new restaurant.
What equipment do you need for your new restaurant?
Commercial kitchen equipment is a necessary investment for any restaurant owner. The right equipment can streamline your cooking process, preparing your food more efficiently and quickly. It can also maintain a safe and sanitary work area. To determine what equipment is required, you can start by thinking about what type of food you intend to serve. For example, if many of your dishes are fried, you should spend some time looking for the best commercial deep fryer. This piece of equipment is perfect for frying up chicken, fish, and French fries, which are all common restaurant staples. You'll also need ovens, a stovetop, and any specific kitchen device needed to prepare your menu items.
If you're in the restaurant business, you know that you need some serious commercial refrigeration equipment if you want to keep your food cold and fresh. There are all sorts of different refrigeration units on the market, but you'll definitely need a few commercial refrigerators to store your food. Commercial freezers are another must-have. Like refrigerators, there are all sorts of different sizes and types of freezers to choose from. Select freezers with enough space to store all of your food, and the units are Energy Star certified. You will also need to outfit your restaurant with plenty of utensils and dishware. This will include items like pots, pans, knives, forks, spoons, plates, cups, and glasses. You'll also need to purchase dishwashing supplies like dish soap, dish towels, and dish racks.
How else can you improve your restaurant's environment?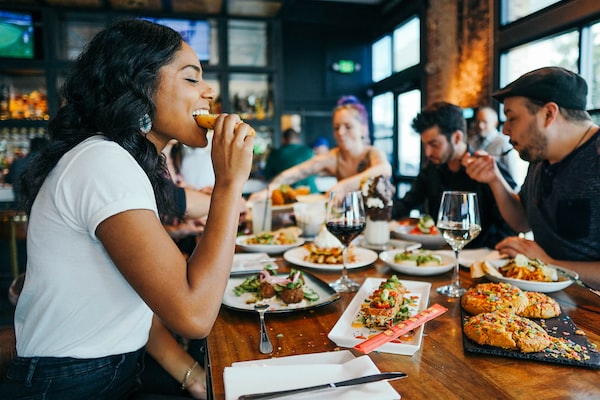 If you're running a restaurant, then proper ventilation is something you simply cannot overlook. The National Fire Protection Association (NFPA) has set strict guidelines for restaurants when it comes to ventilation, and if you're not up to code, you could be facing some serious penalties. Ventilation keeps the air clean, removes smoke and fumes, and controls the temperature of the restaurant. Ventilation is responsible for removing smoke, heat, and odors from the air. Another way to improve indoor air quality is to invest in air purifiers, particularly in areas where customers will be seated.
When opening a restaurant, you need to give careful consideration to your decor. After all, your restaurant's decor will play a big role in its overall success. A theme can unify your decor and make your restaurant more memorable. Popular themes include French country, Italian villa, and modern industrial. Ideally, your decor should have one or two focal points that draw the eye. These could be a beautiful piece of art, a well-designed kitchen, or a stunning view. Plants can be a fantastic addition, especially since they have been shown to have mood-boosting effects.
If you're opening a new restaurant, it's critical to have all of the equipment you need. Otherwise, you'll be struggling to get your restaurant up and running. So before you do anything else, make sure to research the types of equipment you'll need and make a list of what you need to buy. What you need specifically will depend on what type of restaurant you open and what food you intend to serve, but every restaurant business needs commercial fryers, freezers, and refrigeration equipment. Other improvements, like proper ventilation and decor, are also required if you want to create a comfortable environment. Follow the tips in this article and you'll be able to build a thriving restaurant business.