A variety of advantages and disadvantages of pneumatic transporters have been identified. In this article, we will review their cost effectiveness, small footprint, and reliability. We will also examine the applications and benefits.
To learn more, read on. We hope these facts will help you make an informed decision when selecting the best transporter for your needs. After all, your customers and employees will be grateful for the extra attention paid to their safety. And, what could be better than that?
Cost-effectiveness
The cost-effectiveness of pneumatic transporters depends on how many users they serve. The more devices connected and the more fully the system is utilized, the better the overall operating efficiency. Click the link: https://en.wikipedia.org/wiki/Pneumatic_tube to learn more.
Compared to the conventional electrical power distribution, pneumatic devices mounted on headers are more like busses, which means the better the utilization, the lower the cost of commuting. This is particularly important in the production process.
By comparing waste tonnages, composition, and origin, it is clear that that these systems save 60% in energy and up to 50% on greenhouse gas emissions. Compared to conventional collection, their direct operating costs would be 30 percent lower, although the initial capital and debt service would be higher. However, the NPV (net present value) of these systems is much higher than conventional collection systems.
Another important advantage is their ability to move bulk materials over long distances. Compared to mechanical systems, pneumatic systems do not require dust collection systems. This means that the system can be used for multiple processing applications.
Furthermore, workers can be diverted to other activities rather than dealing with a heavy load. Moreover, the system can be customized to handle bulk materials. There are some disadvantages of using a mechanical system: It can be costly and may have many workers whose primary task is to move bulk materials.
Another advantage of this technology is that they do not require highly skilled personnel. Handling these devices is easy. All that is required is to place banknotes in a holder or tube. The compressed air does the rest.
Pneumatic tube systems are also quiet and efficient, and can eliminate physical carrying altogether. In addition, the system can be used in other industries as well, including the pharmaceutical industry.
When choosing a pneumatic conveying system, be sure to check the material handling regulations. NFPA 61 relates to safety procedures and specific processes for certain materials. Click here for more information. It protects lives from fire and damage caused by dust explosions. Also, it is cost-effective compared to other methods of transport. So, while choosing conveying, make sure to choose the one that best meets your needs.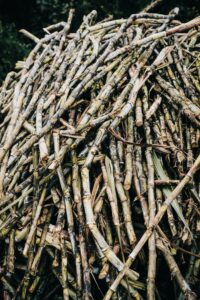 Small footprint
A smaller footprint is not necessary for the efficient transfer of small quantities of powders or liquids. A pneumatic transporter does not have a large footprint and can be placed anywhere without taking up too much floor space.
This type of system is suitable for smaller quantities and is therefore ideal for the handling of dry materials. Its size makes it ideal for small scale industries. The following are some of the benefits of a pneumatic transporter.
Compact size – A small footprint pneumatic transporter has a low profile bottom. This feature enables it to fit into small spaces. The only downside is that these models do not clean out completely.
You need to ensure that the material to be transferred is the same or cross-contamination tolerance is acceptable. Nevertheless, Dynamic Air models are available in different capacities to meet the requirements of most companies. They range from three cubic feet to one hundred cubic feet, with larger sizes available upon request.
Efficiency – These systems are highly efficient and affordable. They can deliver the same or similar products in a much more efficient manner than manual methods.
The enclosed design and tight-sealed tubes make them more efficient than other types of conveying systems. Additionally, pneumatic transporters can reduce costs and downtime. In addition, workers can concentrate on other processes, avoiding the need to spend too much time manually moving materials.
Compact size – A small-footprint transporter is great for short and long-range applications. The design allows for a tight seal, which helps protect materials and workers from contamination.
A small-footprint pneumatic conveyer can fit in anywhere, from a factory floor to an industrial warehouse. A smaller footprint transporter can also be configured to meet changing needs. This type of pneumatic conveyer is also ideal for transferring bulk materials.
Vacuum – A pneumatic system uses pressurized air to move materials. The compressed air is drawn into an enclosed space to generate the propulsion force. It is best for small-footprint applications, but can also be used for large loads.
A small-footprint pneumatic transporter is a versatile and affordable option. It will increase the efficiency of your process while also being more efficient. They also have the added benefit of being portable.