It is quite unfortunate that some individuals have fallen prey to unscrupulous car shipping companies. There are even situations in which it amounts to the loss of transported vehicles.
Does this make engaging the services of car shipping companies a bad idea? Absolutely, not! It makes a lot of sense given that it is cost-effective and convenient, among other things.
However, this is only provided that reputable companies are engaged for this purpose. A proper understanding of regulations and legalities binding on these service providers will enable you to choose reputable options. To this end, this article will touch on this subject. You should keep reading given how important this subject is.
Legal and Regulatory Details Texas Car Shipping Clients Should Know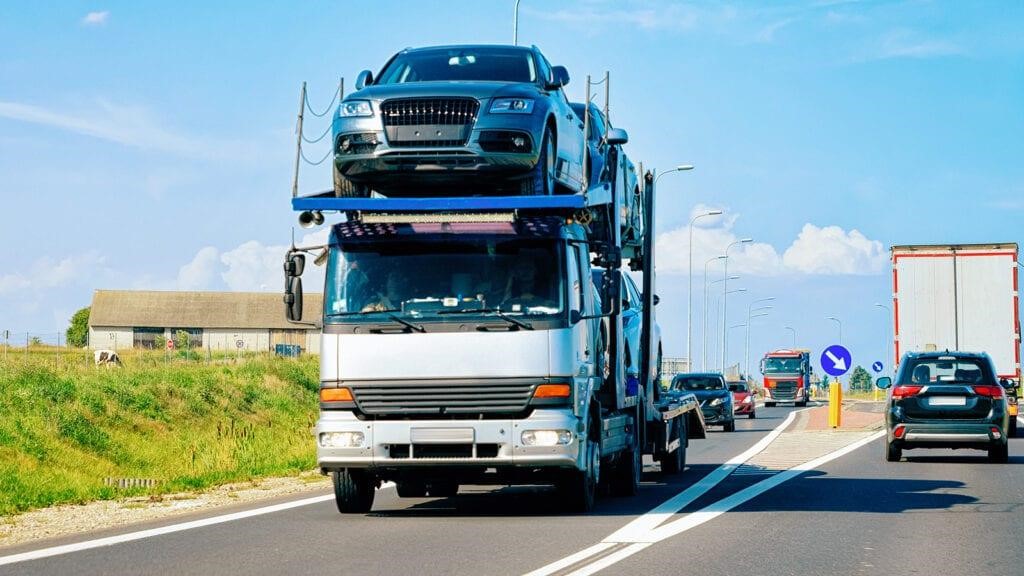 knowledge of regulatory and legal essentials will help you steer clear of unreliable car shipping companies. To this end, here are some things to take into serious consideration when making your choice:
Duly Licensed
Companies that offer this sort of logistic services are required to be duly licensed. However, some options fall short of this requirement. You should not even consider engaging their services and this starts by confirming that your choice is duly licensed.
This is especially given how some unlicensed options work under the false impression that they are licensed. You would have to run checks with the pertinent authority to make sure of this. The TxDMV (Texas Department of Motor Vehicles) is the pertinent authority in Texas.
It acts as the major regulator of the motor vehicle industry in the lone star state. As a result, it issues various kinds of licenses depending on the service provider's operational scope. Some of the licenses that it issues include the:
MCR (Motor Carrier Registration)
Household Goods Carrier License
Apportioned Registration
Household Goods Mover Certificate
None of these aforementioned licenses or any other is permanent. This implies that they have to be renewed after a period. So, choosing a duly licensed company also means that they are operating with a valid license and not an expired one. You can click here if you would like to find out more about the TxDMV.
Liability Coverage
One of the conditions to be met by Texas shipping companies before being granted operational licenses is to have liability coverage. So, it is expected that every licensed service provider in this line of business offers insurance.
However, some of them do not offer sufficient insurance coverage, and working with such is not advised. This is although the plan is to have a perfect shipping experience and no reason whatsoever to trigger the liability coverage. Still, it is important that you only consider options that have sufficient liability coverage in case the need ever arises.
Documentation
These companies are expected to be very professional in their conduct. One crucial aspect of being as professional as they should be is taking stock of their dealing with clients. For example, they are supposed to work with a bill of lading.
A bill of lading is an important piece of paperwork that details the state of the client's vehicle before being transported. The goal is to avoid disputes over the vehicle's state after it is transported.
This document is also legally relevant especially given that it is signed off by the client. As a result, clients are required to go through it for confirmation. It is also a good idea to take personal stock of the vehicle's state before it is transported. A video recording or a couple of clear pictures can do the trick.
Besides the bill of lading, there are a couple of other important documents. For example, the company-client agreement should contain detailed insurance information. Going through this is equally important. This is to ensure that your transported vehicle has sufficient insurance coverage.
Permits
The requirements are quite straightforward when clients need to transport cars. However, there are more regulations when specialized and oversized vehicles are involved. This usually means obtaining special permits.
Make sure the auto shipping company of choice understands the dynamics of transporting such vehicles; including how to go about obtaining the required permits. This is to avoid being on the wrong side of the law.
Consumer Protection Laws
There are consumer protection laws for people who use services for car transport in Texas and it is important to know these laws. Knowledge of these laws will ensure that your rights are not trampled upon by service providers. By and large, these laws touch on subjects such as transparent pricing & billing, accurate documentation, non-discrimination, refund policies, and privacy & data protection.
Wrap Up
There are legal and regulatory requirements for car shipping companies. A lot of them are in the best interest of consumers. As a result, consumers are meant to know them and only engage the services of service providers that meet these requirements.